Advocating to meet the Needs
of INDIVIDUALS With Autism
Families of Autistic Children in Tidewater (FACT) in Virginia Beach, VA provides children with autism and their loved ones with the support they need. We urge the community to join us in our cause as we foster a compassionate environment for those who are on the spectrum.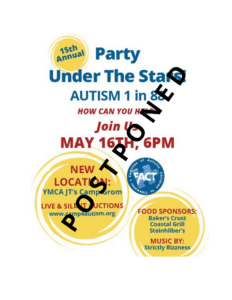 We are hopeful that Camp Gonnawannagoagin' will take place this summer. We will be accepting applications for campers and volunteers beginning May 1.
FACT is rescheduling the Party Under the Stars for the Fall.